Capabilities:
With our variety of machining centers (i. e. precision CNC, manual lathes, and mills) and our commitment to quality, we are focused on providing our customers with quality product and on time deliveries.
CMC produces a variety of complex valve components, such as
valve stems
seat cages
valve seats
retainers
yokes
bonnets
blocks
We can manufacture most valve components upon request and to customer drawings. We maintain calibrated thread gauges and typically manufacture internal and external threads up to and including 4" NPT and any standard thread up to 6". We also specialize in Stub ACME threads.
Our standard dimensional capabilities range from 1/16" to 24" diameter and 1/8" to 24" in length.
Working to our customer supplied drawings, CMC is dedicated to providing quality parts to meet our customers' needs.
Materials:
We carry a wide variety of inventory. We stock various shapes and sizes of plate, pipe, flat, round, hex and square bar in both nuclear qualified and commercial grades.
Our inventory includes stainless, carbon and alloy steels, as well as brass and bronze, including but not limited to: 304/L, 316/L, 410, 416, 615, 630, and 660, as well as A36, A108, A105, A193, A434, F11, F22, F91, C93200, and C95400.
What we do not carry in-house, we are capable of providing through our suppliers of specialty metals. Through strategic partnerships that we have created, we are able to provide all chemical, mechanical, NDE, and testing required by our customers.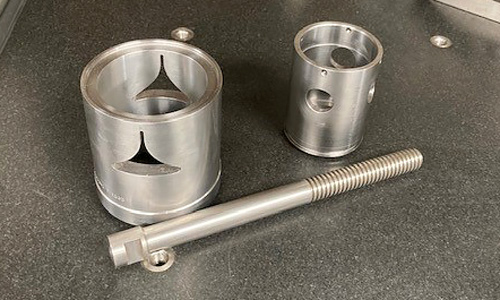 [sp_testimonial id="308″]