Impeccable quality assurance is the cornerstone
of who we are.
In the nuclear power industry, our customers need to be certain that the parts they receive from us are going to perform perfectly, as expected, every time.
Colonial Machine Company has been serving the Nuclear Power Industry for over 50 years, and throughout that time has developed a robust Quality Assurance Program designed to produce reliable parts which meet all applicable customer and industry standards.
As a material organization, Colonial Machine Company is able to supply material and machining services which will meet or exceed customer expectations.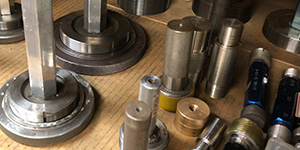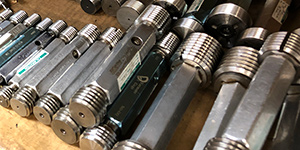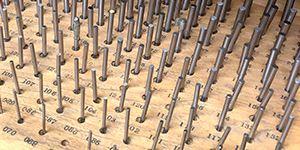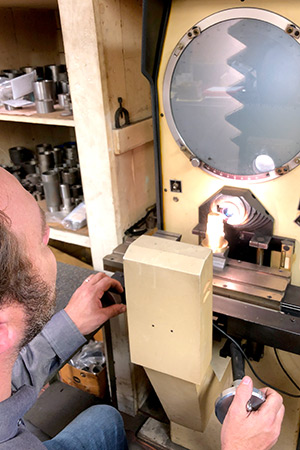 Colonial Machine Company's Quality Assurance Program is designed to meet the requirements of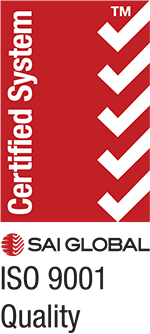 NCA-3800
10CFR Part 50 Appendix B
NQA-1
N45.2
MIL-1-45208A
10CFR PART 21
10CFR PART 50.55(e)
ASME Section II and Section III
CRN Certifications to all Canadian Provinces
Testing offered by Colonial Machine Company
Through our qualified in house technicians and strategic partners, Colonial Machine Company is able to offer the following testing capabilities:
Dimensional

Hydrostatic
Pneumatic
Chemical
Mechanical
NDE
Liquid Penetrant (LP)
Visual (VT)
Ultrasonic (UT)
Magnetic Particle
Positive Material Identification (PMI)
XRAY
Scope of Supply
Safety related and ASME material organization manufacturing and supplying ferrous and nonferrous piping components, hanger supports and attachments, forgings, plates, bars and special designated parts including:
utilization of unqualified source material, and approval and control of suppliers at their location
the performing or the subcontracting of operations affecting the mechanical properties, conversion from one product form into another product form, including the applicable dimensional requirements
certification to the applicable material specification.
The Colonial Machine Company has been a member of NIAC for over 20 years. We are NIAC audited and approved.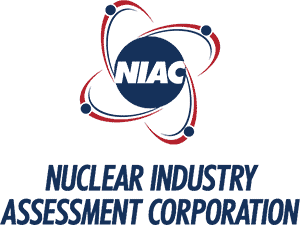 Membership in NIAC is open to companies supplying goods and services to the nuclear industry, which have a quality program which meets or exceeds the requirements of 10CFR50 Appendix B, ASME NQA-1, or equivalent DOE Quality System, and accept 10CFR Part 21. Members must qualify their Lead Auditors to the requirements of ANSI N45.2.23 – 1978 or ASME NQA-1 latest edition endorsed by the NRC, including a written examination
The NIAC Shared Audit Program is based on a standardized approach for the performance of supplier assessments, utilizing a standard assessment checklist approved by all members of NIAC. The assessment checklist delineates those criteria of 10CFR50 Appendix B, 10CFR21, 10CFR71 Subpart H, 10CFR72 Subpart G, ANSI N45.2, ASME NQA-1, ASME NCA-4000 and/or NCA-3800, which are applicable to nuclear suppliers for the item or service being supplied by that supplier.
[sp_testimonial id="308″]